Esbjerg's largest escape room
- a total of 6 escape rooms with 3 different themes
In Esbjerg we have a total of 6 Escape Rooms divided into 3 different themes: The Undead, Crime Scene, & Prison Break. You can read more about our Escape Room themes at the bottom of the page.
LOCKED is located in Esbjerg Ø and is with its 6 Escape Rooms Esbjerg's largest Escape Room.
Escape Room
2 persons = 250 kr. / person
3 persons = 225 kr. / person
4 persons = 200 kr./ person
5 persons = 175 kr. / person
6 persons = 175 kr. / person
+6 persons = 2 Escape Rooms
ALL PRICES ARE PER. PER PERSON PR. ROOM
Monday: by appointment only
Tuesday: by appointment only
Wednesday: by appointment only
Thursday: 13.30 - 21.00
Friday: 13.30 - 22.00
Saturday: 10.30 - 22.00
Sunday: 10.30 - 19.00
Skolebakken 137, Esbjerg Ø
Free parking in the yard
Public transport
(bus 6c and 7c, 50m from the entrance)
Read more about our Themes below: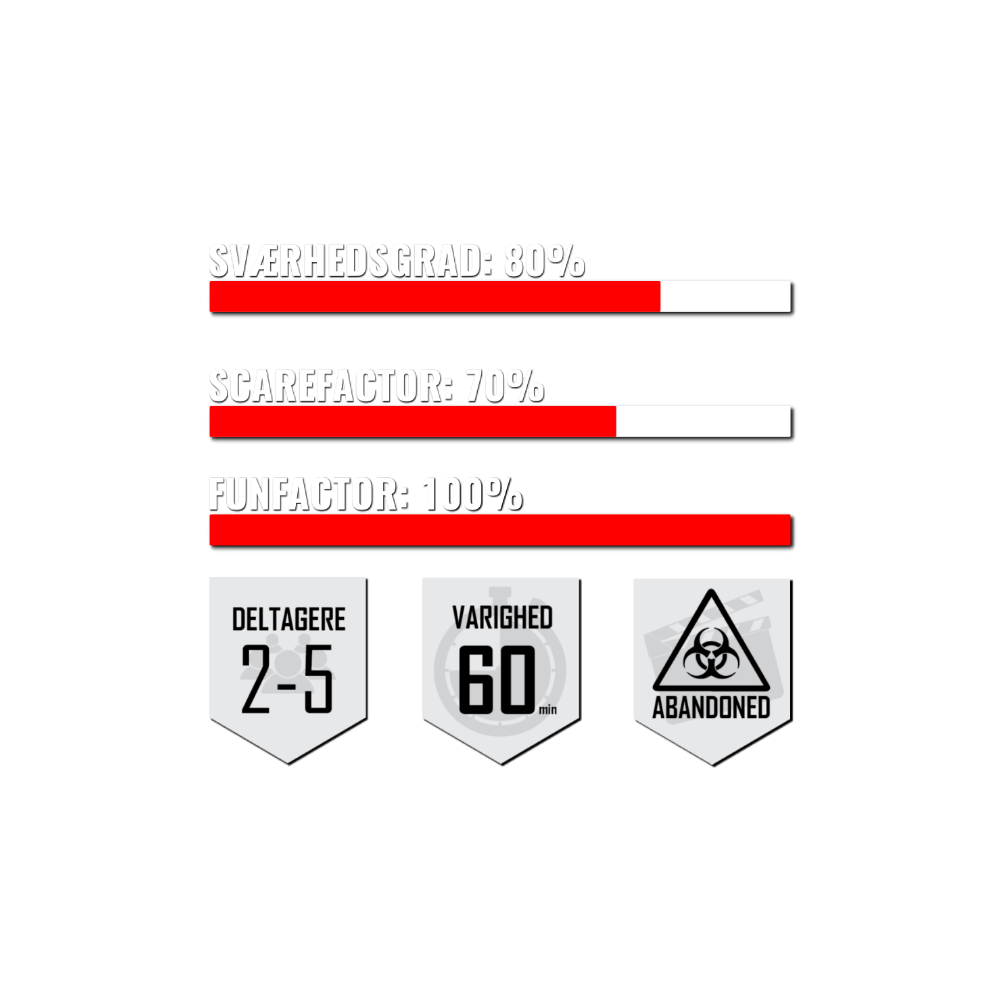 "You have volunteered to be test subjects at the hospital as you have unfortunately been infected with the dreaded zombie virus. Scientists have long been working to find an antidote, but without success - at least until now... because the vaccine that has been tested on you seems to be working! Meanwhile, society has collapsed and the hospital is now overrun with zombies.
It's now up to you and your group to escape."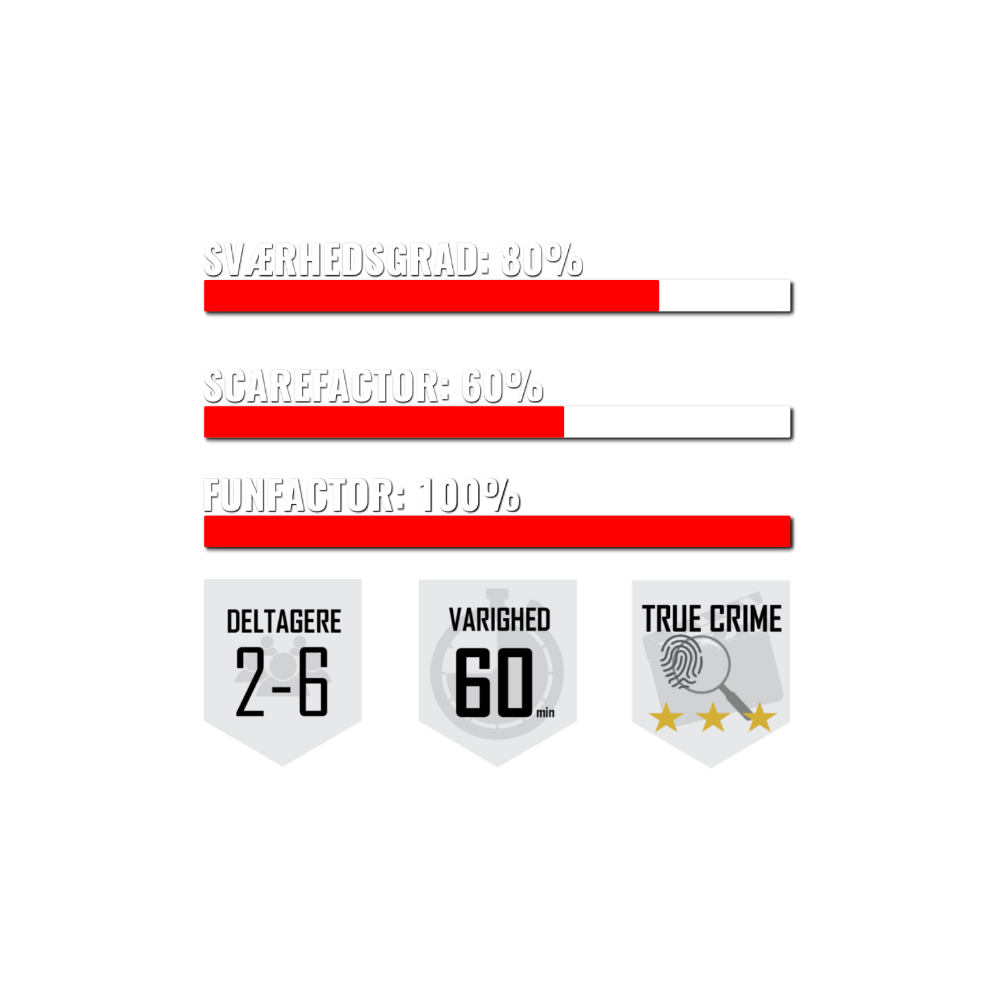 "Several women have been found murdered and abandoned at rest stops in recent months. You and your police team have been on the fence about this, but you have just received an anonymous tip. The tip leads you to an old medical clinic, which will turn out to hide a terrible secret..."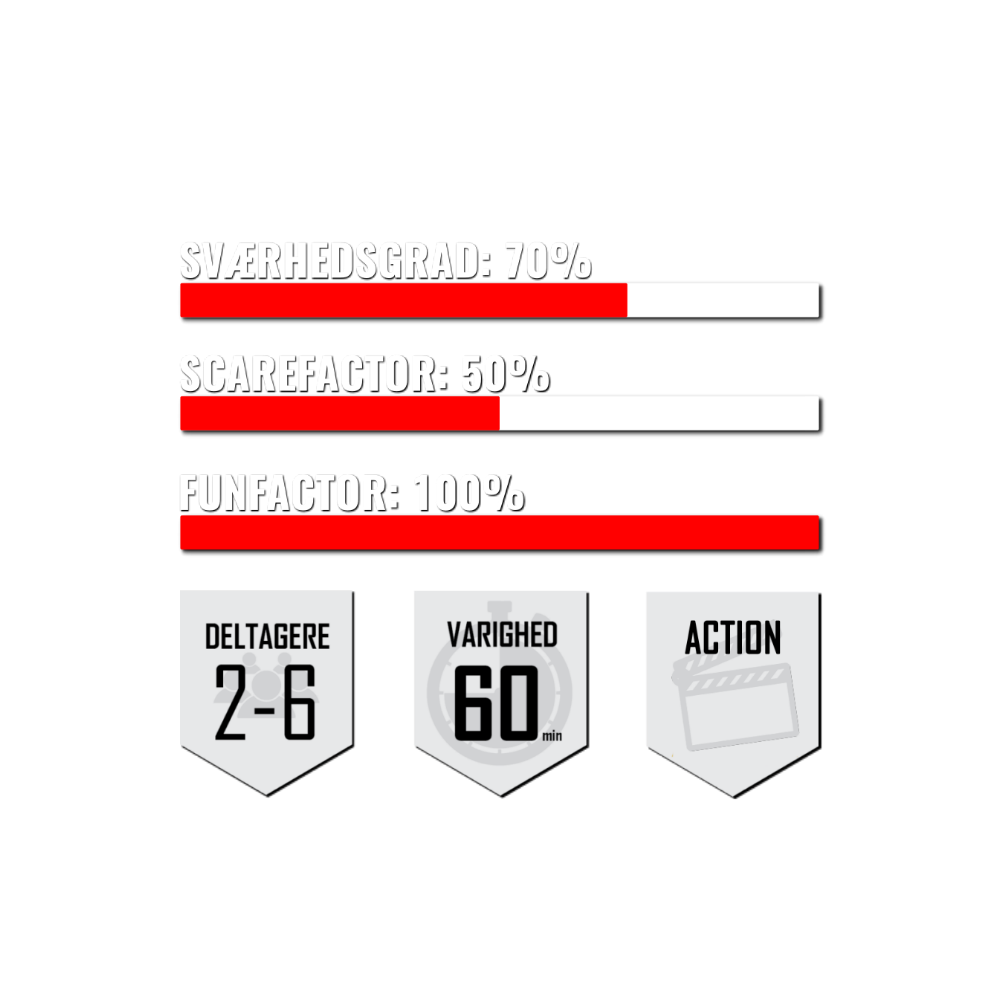 "You and your fellow prisoners' criminal pasts have finally landed you in jail. Unfortunately, you have also landed in the private prison 'Willoway', which is a notorious place with bad conditions where prisoners are mistreated for profit. But there may be a chance to escape... if you're prepared to take it."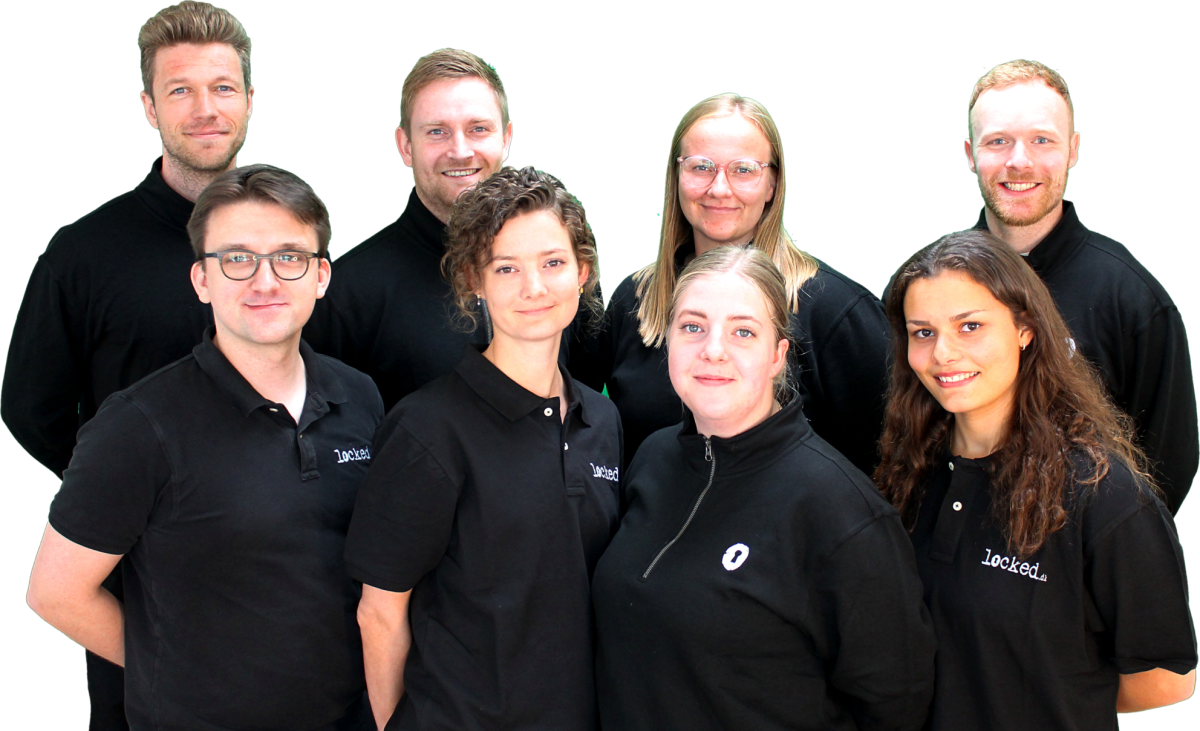 Skolebakken 137, Esbjerg Ø
Frequently asked questions
Can children participate?
Yes, children can participate with adults. However, the atmosphere in our Escape Rooms can be a little sombre and there may be theatrical blood (depending on the theme). We don't have a direct minimum age for children, but we recommend that children are at least 10 years old accompanied by adults. In Esbjeg, we recommend our Prison Break theme for families with younger children. 
However, without adult participants in the team, children must be at least 15 years old.
Can we have a maximum of 6 people?
Yes and no - you can have a maximum of 6 people in an Escape Room, so if you have, say, 7 people, you just need to split into two teams. However, we have several identical rooms which allow you to compete against each other.
What language is it in?
The game is in English but with English subtitles on the video elements that appear.
Get answers to more questions on our FAQ page: