LOCKED Escape room Hjørring
- a fun activity for families, friends and colleagues
LOCKED Hjørring is located on Frederikshavnsvej right next to Padel Tennis. Here we have two identical Escape Rooms - namely our most popular theme "The Undead".
We guarantee a fun and different experience that is guaranteed to strengthen your bond. 
Escape Room
2 persons = 250 kr. / person
3 persons = 225 kr. / person
4 persons = 200 kr./ person
5 persons = 175 kr. / person
6 persons = 175 kr. / person
+6 persons = 2 Escape Rooms
ALL PRICES ARE PER. PER PERSON PR. ROOM
Monday: by appointment only
Tuesday: by appointment only
Wednesday: by appointment only
Thursday: 13.30 - 21.00
Friday: 13.30 - 21.00
Saturday: 10.30 - 22.00
Sunday: 10.30 - 19.00
Frederikshavnsvej 80B, Hjørring
Read more about our Themes below: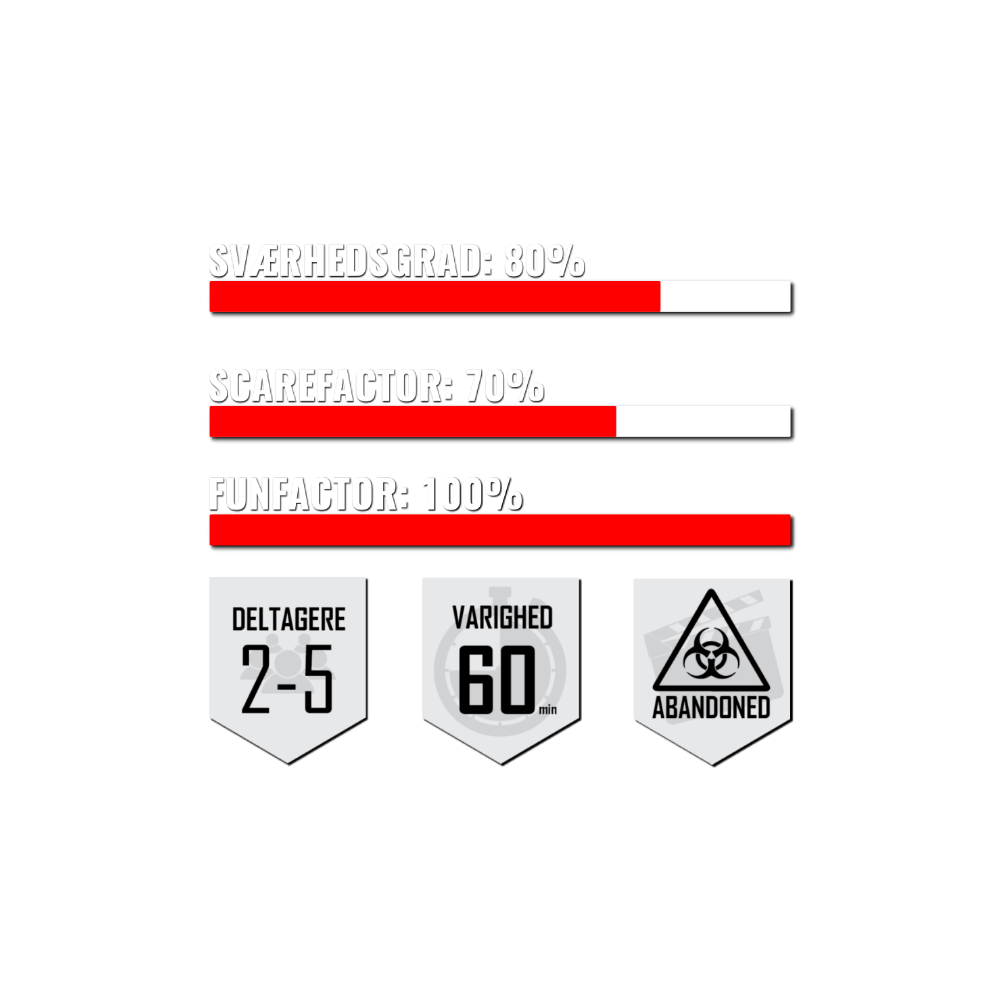 "You have volunteered to be test subjects at the hospital as you have unfortunately been infected with the dreaded zombie virus. Scientists have long been working to find an antidote, but without success - at least until now... because the vaccine that has been tested on you seems to be working! Meanwhile, society has collapsed and the hospital is now overrun with zombies.
It's now up to you and your group to escape."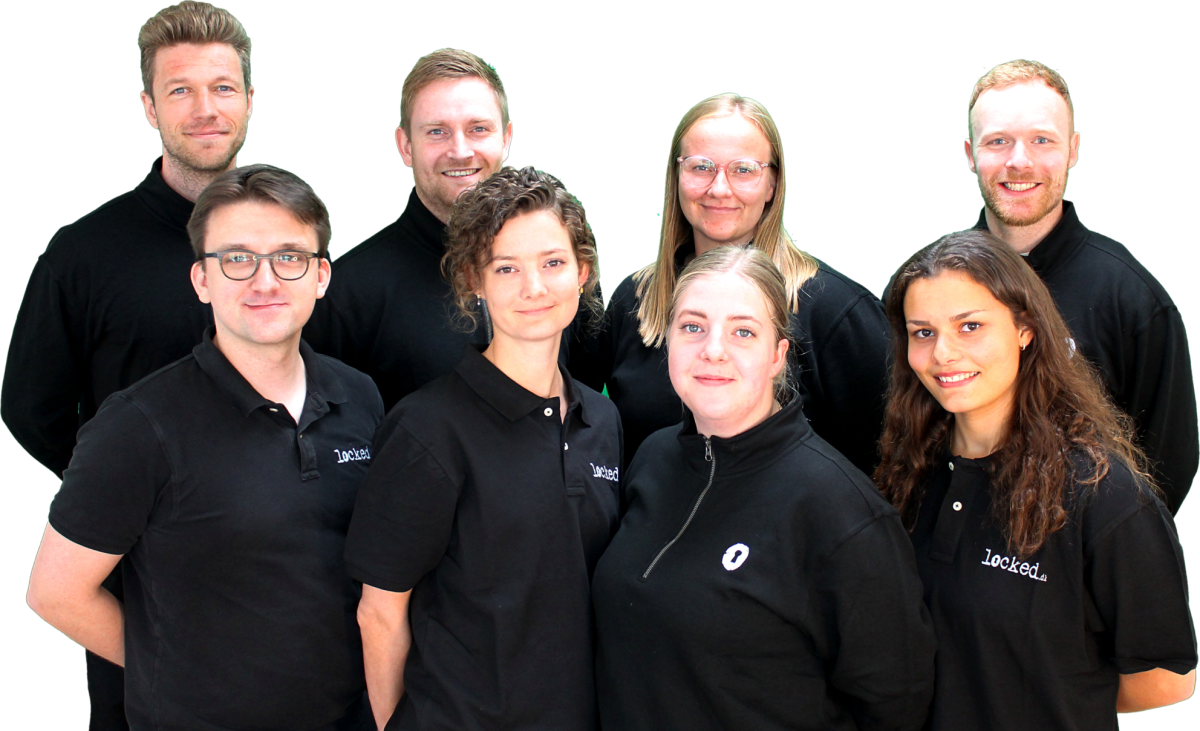 Frequently asked questions
Can children participate?
Yes, children can participate with adults. However, the atmosphere in our Escape Rooms can be a little sombre and there may be theatrical blood (depending on the theme). We don't have a direct minimum age for children, but we recommend that children are at least 10 years old.
However, without adult participants in the team, children must be at least 15 years old.
Can we have a maximum of 6 people?
Yes and no - you can have a maximum of 6 people in an Escape Room, so if you have, say, 7 people, you just need to split into two teams.
What language is it in?
The game is in English but with English subtitles on the video elements that appear.