team building
We specialize in corporate team building
Nationwide
We are based in central Jutland, but drive all over the country. Therefore, we fill up the car and come to you.
Realistic Games
Our games are based on realistic scenarios, ensuring that everyone can immerse themselves in our games. 
Price match
We offer complete team building concepts at the best prices on the market.
At Locked, we guarantee a great experience! We're even so confident that we promise a satisfaction guarantee.
Call us on tel: 71 99 36 21 - and together we can find the best team building event for you!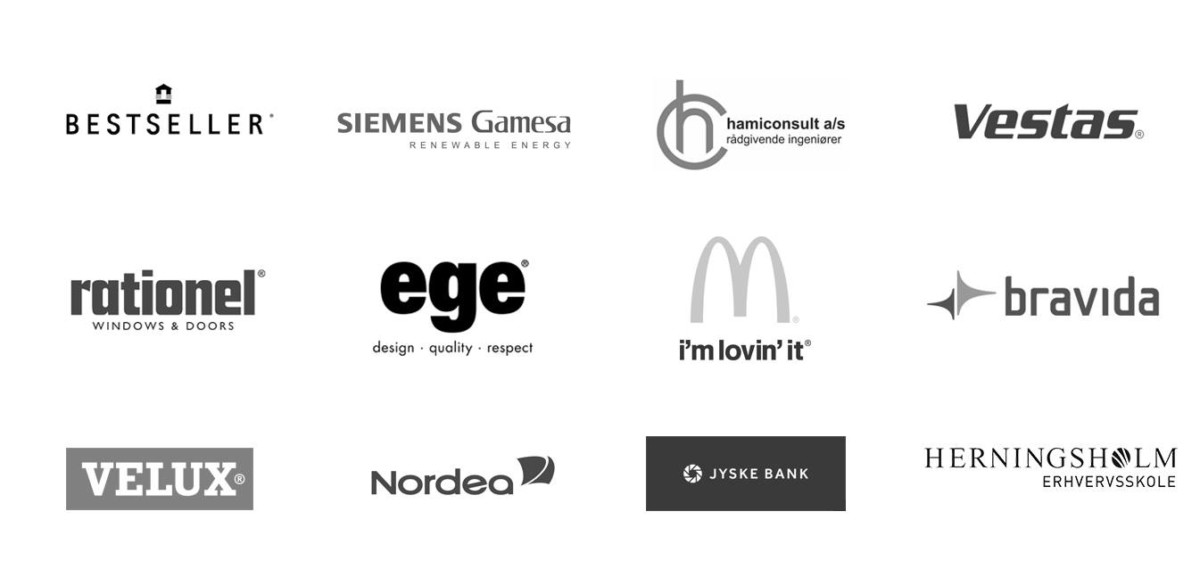 Team building in conjunction with:
Recruitment
You've probably had an interview with a prospective employee and then wondered, where does he/she fit in best? In which team can I utilize the candidate's potential and create the most effective team? This is where team building can help you - as the good boss that you are, you've already done your homework with your other employees who have participated in one of Locked's many offers. And you've gained an overview of your employees' skills, strengths and weaknesses. It's now much easier to place an employee in the right team.
Occupational health and safety
You may know what it's like to have an employee on sick leave? Or conflicts between employees that don't always develop well? Or maybe you've tried several initiatives to improve the psychological work environment, but haven't quite succeeded? Then team building can definitely help you - the knowledge that you, but especially your employee, can gain through team building can provide great insight into your qualifications, potential, strengths and weaknesses. It can often be surprising, and it can also open up new questions. Who makes the final decision? And which employees are holding back? Perhaps you discover professional skills in an employee that you haven't even noticed or made use of? You can combine teambuilding with our offerings for training in personal profiles and group dynamics - which we highly recommend. See prices here: https://event.locked.dk/priser/
Management
You definitely want to be a manager who is aware of the qualities of your employees and the attributes that can help your company succeed. A company that is aware of its employees automatically creates a good working environment, which is the foundation of a healthy business. The workplace is where employees spend most of their time, so it's important that they feel good socially and professionally. Team building strengthens relationships among colleagues and is an investment in well-being. 
Sales and communication tasks
You probably know colleagues who have told you about a sales situation that didn't didn't quite end up the way they wanted it to? Or when you've had to hire someone new to the team, you've thought to yourself, is there enough clout with this employee? When you use team building, you become much better at understanding, improve and convey your communication. Being a good judge of character is crucial to putting yourself in the customer's shoes and understanding where you can help. Wanting to take the the time to ask a few in-depth questions makes a sale much more likely. For example, if you can sometimes be very direct in your approach, it's important to be gentle with the quiet buyer so you don't lose him buyer so that you don't lose him and the sale.
Team building results
After a team building event, the vast majority rate it a success. It is is important to keep in mind what the goal of this event was. Was it for employees to have a fun and shared experience or was it to work on specific challenges in the workplace? It's important to remember that team building is not a tool to bring out negative things in employees, but rather a tool that can make you aware of your strengths and weaknesses, and we all want to be the best version of ourselves. The activity should create a basis for reflection between the activity and the employee's daily job functions and challenges and create a behavioral change in the long term.